Flourishing Garden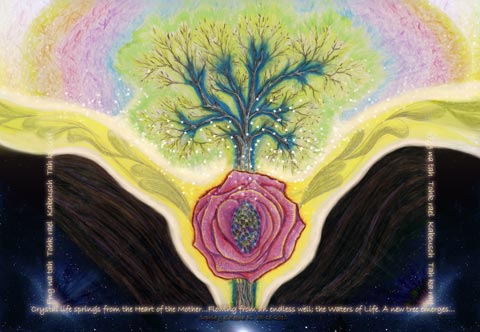 Theme: Flourishing Garden
Conscious co-creation with Nature. Learning to cooperate & co-create with all levels and evolutions of omnidimensional Beings who support & energize all the living things around you. Including the Fairy realm, along with Stones, Water, Trees, Plants, etc.
Related Pages
Related Vibrakeys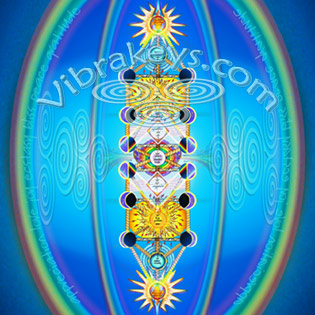 VK11.5 RainbowWater
Changes and energizes water, providing it with vibrational patterns to restore it to a vital, natural state; more alive & pure, sweeter tasting, with more energy for your body to use. Water molecule de-clumps, allowing it to be more easily accessible, more cleansing. Supports the DNA recoding process, activation of the crystalline LightBody. Restructured, energized water is one super way to support your body in this time of great transition.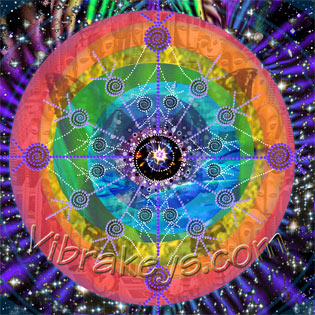 VK32 Multi-D Reality
Am I the Dreamer or am I the Dream? Activates the energy center that is a well of encoded information. As the linking, of this center to the 3rd Eye/ Pituitary to the Crown/Pineal with the Hypothalamus happens, you are then able to decode and use this information. Enter this portal for a new and expanded experience of aligned self in relation to All There Is. Opens your Dream-Gate for more conscious multi-dimensional lucidity. It is time to re-awaken your full glory. Ultimately this opens and activates you to telepathy, tele-transport, and instant manifestation. This key also works with moods, nervous system, regulating sleep, and motivating sexual behavior through the hypothalamus.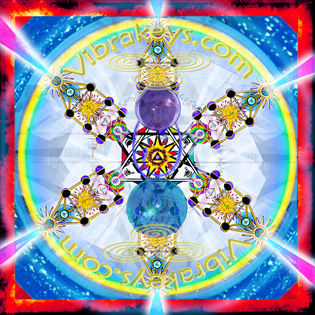 VK42 Essence Imbuer
Create your own Potent Custom Formulas. Energize your Food & Water. Restructures Water & Liquids to support your health & well-being & raise your consciousness. Move & Direct Energies wherever you want them.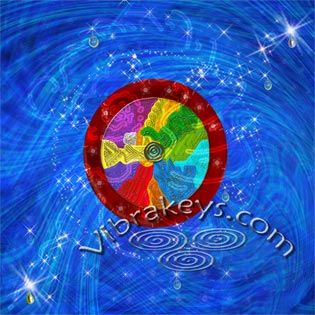 VK44 BluWater Elixir
New kind of intelligence offered to water of this planet. Exciting vibrational raising codes and designs from our friends, the Ambassadors. Includes Red Creation Codes and all the previous water designs to thoroughly restructure your water for the most wonderful taste!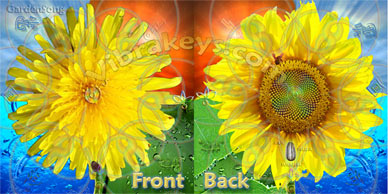 VK49 GardenSong
GardenSong acts as an interface between you & the consciousness of Nature around you. This assists you to connect and co-create with your local Nature Beings to bring about an energetic healing & transformation for the land where you live. With the help of this new community, you can have more effective stewardship of the land, including home, garden, community and planet. This design brings in a variety of frequencies to enhance, en-lighten & support the quality & vibrancy of life-force in your environment.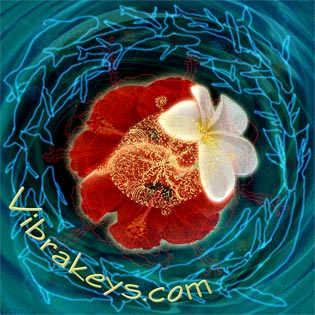 VK52 Love & Beauty
A recent gift from an Undine, or Water Spirit, in support of infusing the Earth with Love and Beauty.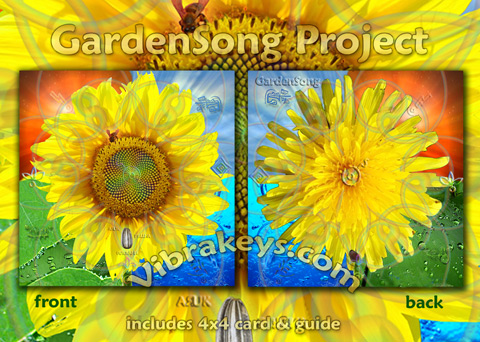 K-GS GardenSong Project
This project is about re-connecting with the beings of Nature to bring about an energetic healing & transformation for the land you feel stewardship with; include home, garden, community. Includes a leading edge Vibrakey design to act as a beginning interface between you & a conscious relationship with Nature.