Primal Creation
Contains the first code-gift from the Butterfly Beings that give a new kind of freedom from the inside out. Also helps you learn to create with the Creator Whales for a new bigger level of co-creation within a Universal level.
Options & Prices
| | | |
| --- | --- | --- |
| Laminated VK 8.5"x8.5" | $33.00 | |
| Giclée Print 13"x13" | $44.00 | |
See
VK Prices & Formats
for details on formats. An additional shipping surcharge may apply for international orders or mixed Giclée Print and Laminated Print orders.
Related Pages
Features of VK43
Loved:
to be able to allow and receive true love flowing to you
Power:
personal
Relaxation-Calming:
throughout the body
Vacation:
destination PARADISE, helps you find it inside
Vibrakeys that work with VK43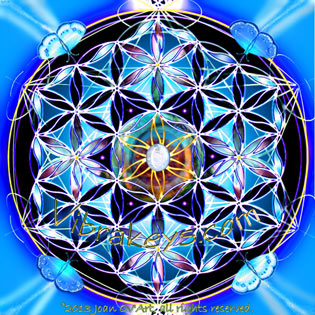 VK21 Flower of Eternal Life - Venus
Supports the Ascension process & manifestation of 5th dimensional living and beyond. Through Grace, from the Divine Feminine, your body is formatted to more easily receive full light saturation & patterns of resurrection to assist your body, releasing it from the death hologram (3-Ds: Degeneration, Decay and Dying.) Butterfly Medicine attends.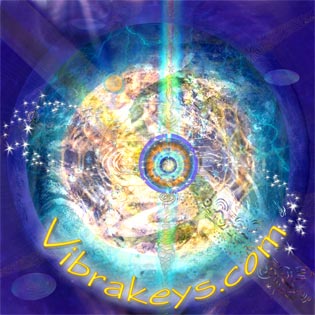 VK30 Sanctuary - New Earth
Celebrating the recognition of Earth as a sanctuary for life and creative living.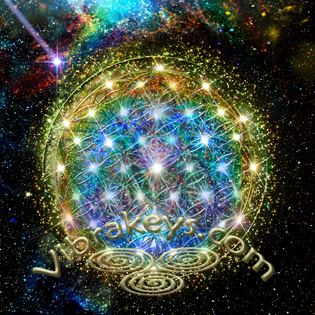 VK56 Super Consciousness Grid
Kilabetha is an intelligent organic superconscious communications grid. She facilitates galactic contact by enabling easier communications with higher dimensional beings. This will support disclosure of the extraterrestrial presence and the exopolitical reality. Ultimately, this furthers the end of the old control systems and greater participation in designing our reality on Earth. She helps Earth evolve to heart-infused technology. Straight out of the Void, a Gift from the Divine Feminine, the grid is built from Sirian Star Light on the sacred geometry of the Flower of Life. This furthers the Sirian Ascension Project, whose purpose is to restore our full awareness of highest Christ Consciousness. The new grid infuses the highest Christ Consciousness able to be received into the Earth's plane of reality. The return of Metatronic full spectrum light, via the rainbow, enables us to perceive higher truths.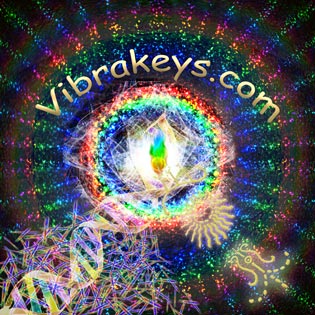 VK70 Rainbow SunFire Initiation
Four Stage Initiation: (1) Bathe in Rainbow SunFire, Converting body fibers to more a more crystalline state; (2) Remove cellular barriers; (3) Bring Pineal Gland flame into Master Cell; (4) Receive a "Piece of Home": Creator's Heart.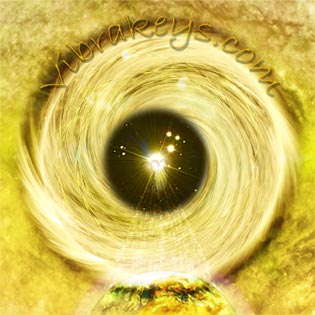 VK100 Ascension Sun
To assist you in more consciously connecting to and taking advantage of the powerful ascension energies, codes and information flowing through our Sun. To assist in moving from 3D to 5D Hyper Time and Space. To bring through New Life Code Seeds from outside our Creation, to offer us a vast new potential as we become and co-create our Crystalline Paradise New Earth. To honor and support the ascension of Mother Earth-Gaia and to ascend together.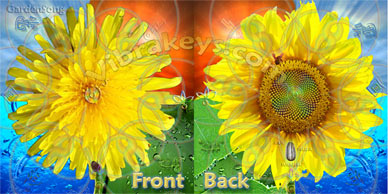 VK49 GardenSong
GardenSong acts as an interface between you & the consciousness of Nature around you. This assists you to connect and co-create with your local Nature Beings to bring about an energetic healing & transformation for the land where you live. With the help of this new community, you can have more effective stewardship of the land, including home, garden, community and planet. This design brings in a variety of frequencies to enhance, en-lighten & support the quality & vibrancy of life-force in your environment.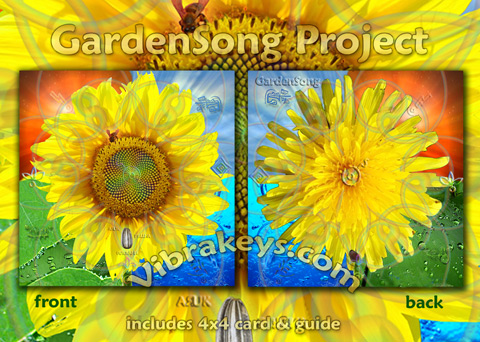 K-GS GardenSong Project
This project is about re-connecting with the beings of Nature to bring about an energetic healing & transformation for the land you feel stewardship with; include home, garden, community. Includes a leading edge Vibrakey design to act as a beginning interface between you & a conscious relationship with Nature.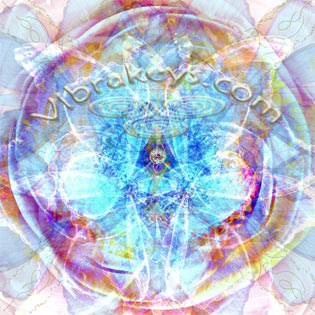 VK67 Crystalline Creation
Crystalline Portal through which flows the liquid crystal Waters of Life from Source; nectar of the greatest sweetness. Connecting us to our butterfly family who live at the edge of creation. Alchemical Womb for supporting Crystal Creations. Love of the Divine flows through this portal. 6D Angelic energies shape it's structure. Transformation happens here. New life is formed. Crystal Seeding flows, new DNA is activated.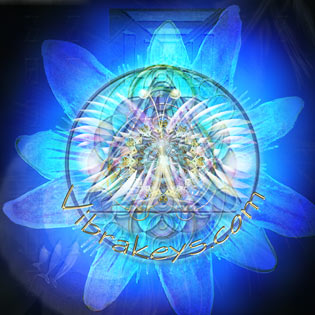 VK54 Crystal DNA
An invitation and activation. Something brand new has arrived in Creation! At the most personal level it is happening right now within your bodies. Your DNA is turning more Crystalline. that means your Consciousness and your body are tuning and turning more crystalline. There is now an opportunity for Humans to merge with Celestials to creation a new kind of evolutionary step for Humanity and the Angelics. You might say it is another opportunity to take the term hybrid life to a whole new level.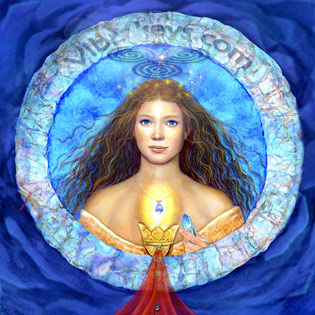 VK29 Living Mary
Encourages every woman to become a Queen in the sense of a fully empowered feminine being. A new archetype for the feminine & beautiful message given by Mary Magdalene. Mary hosts this design and uses it as a portal to activate a special blessing-energy in every being. Even men have their own internal feminine to awaken and activate. Contains the energy blessing-transmission Ilahinoor which comes from the Divine Feminine & radiates from every stone of the well.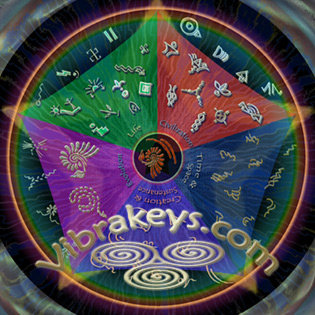 VK24 Creation Legends
Presents many archetypal stories to help us understand and create with, including the feminine and her relationship roles with the rest of creation. Fresh from the Library under the Sphinx, we are happy to present these 72 Creation Glyphs and stories. Offers more opportunity to work & play with Light Languages.
Related Themes
Alchemical Creation
Butterfly Beings
Butterfly-Butterflies
Creator Whales
Galactic Communication
Light Language - Codes - Glyphs
Living Water
Omni-D Travel Adventures
Shamanic Journey
Source Creator
Source Creator Skills
Stargate-Portals