Completion
ability to complete projects in a naturally timely fashion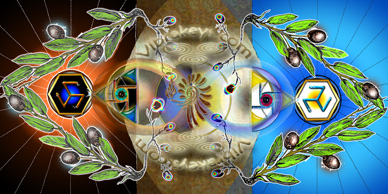 VK06 Fruition Mission
Draws the higher aspect of you out, like a seed, into full fruition of self, and full sun of soul. Opens you to what you came here to be and do. Connects you to your true identity, the fulfillment of your mission. Universal Law of Love is applied as we remember our connection to all life. Opens third eye. Works well with
VK15 Love's Power
.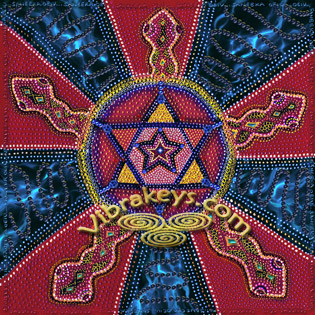 VK18 Kundalini Rising
Balances and interfaces the four quadrants of the brain, releasing disease patterns (miasms) held in the body and balances or equalizes the Body-Mind-Emotions-Spirit connection. Carries the frequencies of balancing and belonging. Powerful trance inducer. Learn about using the sexual-kundalini energies to rejuvenate and heal the physical body. Hosted by the Divine Feminine: Divine Mother, Sisters of Isis and Mary Magdalene.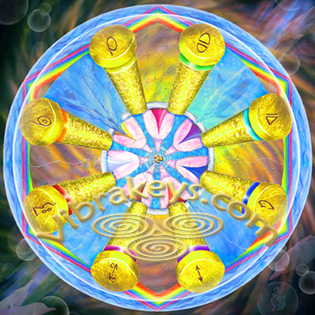 VK23 Dolphin's Window
Restores us to Primal Time Frequency, re-aligning us with our original Divine Timing, reducing stress & struggles associated with linear time. Restores our connection to natural Earth Rhythms, increasing our ability to trust and relax into the flow of things, and enjoy life more. Fun guided journey into the Temple, first for a chakra tune-up, using Universal Light Language Symbols, then for your Primal Time activation. Our friends, the Dolphins, host this unusual and powerful experience and provided the inspiration and codes for the design. The Golden Dolphin = Soul Level Avatar Mastery. Multi-dimensional time travel codes assist in opening the door for learning and supporting time travel adventures.