Creation
Sounds, Symbols, alchemy; pure Elements to create with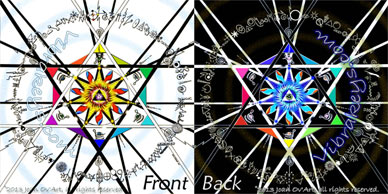 VK13 Universal Library
The Master Engine for the whole Vibrakey grid. It includes 4 Power systems: Pyramid Power, 7 Fold Geometry, Super Collider, All-In-All-Ring made of Godís Gold Key and Mother's Silver Ring which is made up of symbols that give access to a Universal Library of information. This is based on ancient Atlantean technology and is even more ancient. There are sounds, colors, names, math formulas, angelic keepers to be discovered within each symbol. Use your imagination, pay attention, observe & open up to the creativity. You can use the Potentizer part of the design to increase the potency of anything you expose to it; food, water, supplements, materials, even yourself. Use it to
build power grids
for healing & ceremony.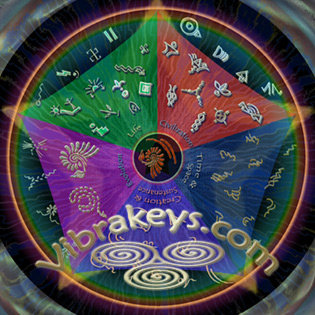 VK24 Creation Legends
Presents many archetypal stories to help us understand and create with, including the feminine and her relationship roles with the rest of creation. Fresh from the Library under the Sphinx, we are happy to present these 72 Creation Glyphs and stories. Offers more opportunity to work & play with Light Languages.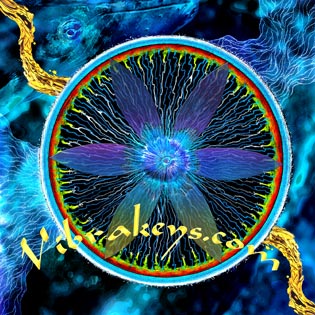 VK34 Living Alchemy - Whales
It is designed to activate that part of each of us that is a Seer. It is also an alchemical womb for manifestation and co-creation. It draws in the electrical energy of creation to activate the womb where you place your project. This womb aligns with the universal structure of the Flower of Life. There are directions to assist you in becoming clear on the details of your project then calling forth creational support needed to bring your dream-project into manifest form. This is only one of the qualities contained in this design. Besides connecting us with the magnificent Humpback Whales to learn from their vast wisdom, it also connects us to the Ascended Master's Gold vibration to pave the way to manifest abundantly with the projects and creations of our choice.