Energetic Pyramid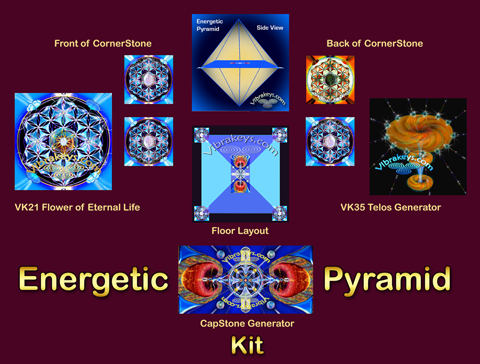 Theme: Energetic Pyramid
All the power & benefits of a physical pyramid without the physical structure. A highly customizable & supportive space for Living, Sleeping, Meditating, Creativity or Contact. Easy to set-up & maintain.
Related Pages
Related Vibrakeys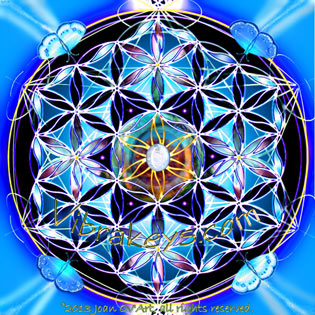 VK21 Flower of Eternal Life - Venus
Supports the Ascension process & manifestation of 5th dimensional living and beyond. Through Grace, from the Divine Feminine, your body is formatted to more easily receive full light saturation & patterns of resurrection to assist your body, releasing it from the death hologram (3-Ds: Degeneration, Decay and Dying.) Butterfly Medicine attends.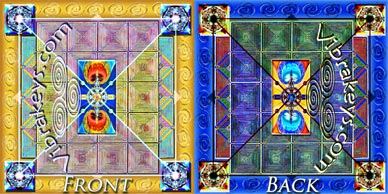 VK27 Golden Pyramid
Contains many evolutionary codes and energies. Much to discover. Learn to be in harmony with & thrive with the photon belt energies & the increasing plasma from the sun. Create a space of energetic resonance & harmony to live in.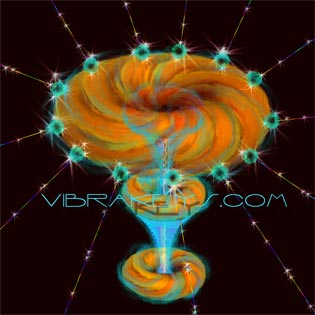 VK35 Telos Generator
A Gift from our inner Earth family. This design is an energetic generator that uses your existing heart field and expands it. It is a super skill, easy to learn, to activate an internal generator. It helps you customize a field of frequencies x13, to raise your energies immediately so healing, transformation and daily activities are more effective. It is an invitation to reach across the barriers of perception and connect with many other dimensional beings to share technology and skills. It is a focusing point, a Crossing in space/time where beings from a variety of Star Nations, and other sentient Tribes (Elementals to Angelics, beings from ALL our Relations) can share their technologies, techniques, and practice new techniques of co-operative living. It is a way to "land" new civilization and live in a new omni-dimensional way together.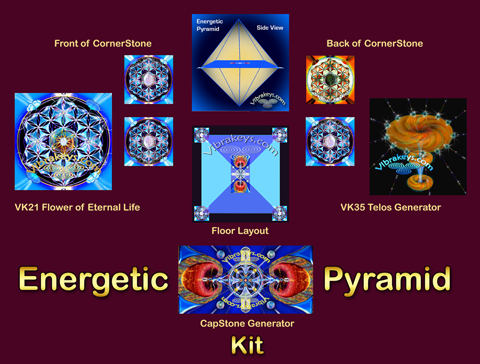 K-EP Energetic Pyramid
Powerful Energetic Environment for any Practice: Meditation - Yoga - Healing - Transformation - Counseling - Intuitive Readings - Shamanic Journeying. Enhance your Health & Well-Being: Rejuvenate - Balance - Relieve Stress - Activate Youth & Vitality Chromosomes - Turn off Death Codes - Immortalize your Physical Body. Supportive Space for Creativity: Art - Music - Writing - Journaling – Crafting. Meeting Place for Communications & Contact: with Family, Friends & Higher Dimensional Beings.