Thymus-Immune System
protection from distorted frequencies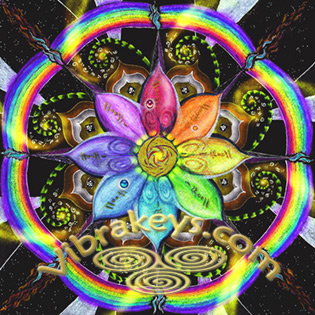 VK15 Love's Power
Activates Thymus gland, strengthens the immune system and Opens the Heart. Beautiful rainbow crystal lotus. Attunement ceremony from Mother Meera, and the 7 SiStar Rays. Mantra included: "I am safe, I am strong, I am pure love!" Very sweet!!! Also reconnects you with your true power.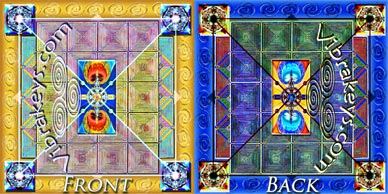 VK27 Golden Pyramid
Contains many evolutionary codes and energies. Much to discover. Learn to be in harmony with & thrive with the photon belt energies & the increasing plasma from the sun. Create a space of energetic resonance & harmony to live in.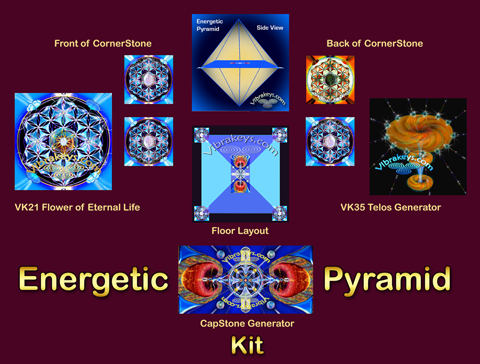 K-EP Energetic Pyramid
Powerful Energetic Environment for any Practice: Meditation - Yoga - Healing - Transformation - Counseling - Intuitive Readings - Shamanic Journeying. Enhance your Health & Well-Being: Rejuvenate - Balance - Relieve Stress - Activate Youth & Vitality Chromosomes - Turn off Death Codes - Immortalize your Physical Body. Supportive Space for Creativity: Art - Music - Writing - Journaling – Crafting. Meeting Place for Communications & Contact: with Family, Friends & Higher Dimensional Beings.