5D Manifestation - Dolphins
New Landing Matrix from the Dolphins- Assisting us as Source Creators to bring into reality; all the dreams, visions, ideas, thoughts, and whatever you clearly see, and spend time feeling strongly about. Helps bring it into form. It also acts as a dream-catcher, as you enter in and return, combing out unnecessary aspects out of your visions, dreams, ideas, etc..
Design Evolution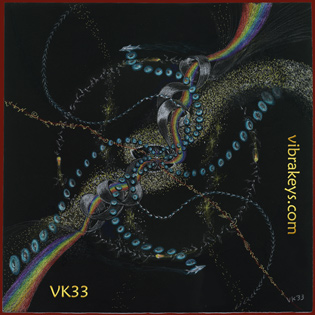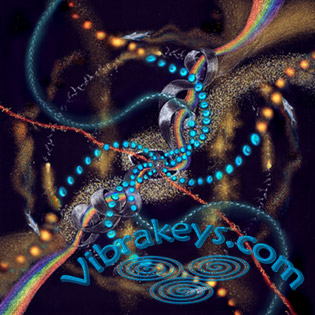 Options & Prices
| | | |
| --- | --- | --- |
| Laminated VK 8.5"x8.5" | $33.00 | |
| Giclée Print 13"x13" | $44.00 | |
See
VK Prices & Formats
for details on formats. An additional shipping surcharge may apply for international orders or mixed Giclée Print and Laminated Print orders.
Related Pages
Features of VK33
Abundance:
on any level, shifting personal grid to receive
Energy:
frees stuck, increases lifeforce
Manifestation:
allowing abundance in
Pituitary-3rd Eye:
inner vision, intuition, seat of feminine
Will:
recovering personal power, reenabled will, manifestation
Related Themes
Abundance
Body-Mind Clearing & Balancing
Cetaceans
Dolphins
Dreaming - DreamTime
Feng Shui
Galactic Communication
Hawaii
Light Language - Codes - Glyphs
Meditation
Multidimensional-Omnidimensional Living
Rainbows
Source Creator Skills