TehNehMah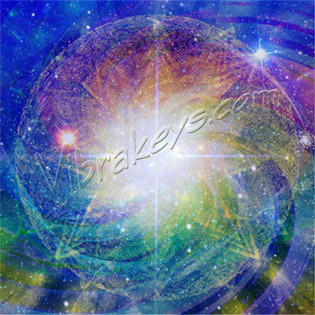 Theme: TehNehMah
She is part of the crew of our Organic Ship, Beloved. She has been with our crew since before we all remember. She took us to the beginning & the end of time. She is one of our dearest Omnidimensional Friends.
Related Vibrakeys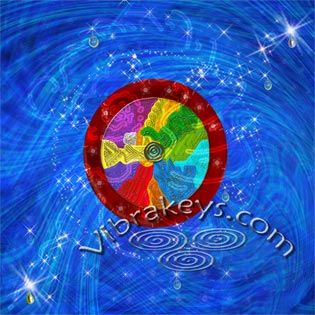 VK44 BluWater Elixir
New kind of intelligence offered to water of this planet. Exciting vibrational raising codes and designs from our friends, the Ambassadors. Includes Red Creation Codes and all the previous water designs to thoroughly restructure your water for the most wonderful taste!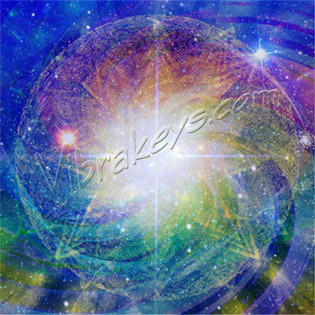 VK68 10-10-10 Crystalline Stargate ONE
It is by allowing and acknowledging all your myriad possibilities, tens of thousands upon millions of them, that you regain your connection to the One that is you. So this is part of what this design is reflecting...this is part of the experience we are opening to on 10-10-10 to share. Attended & Hosted by: Council of Arcturian Elders, The Founders, Syrians, Lyrans, Belees and the A Team, Arcturians, Pleiadians, Andromedans. Sophia & Moreahl, Angelics, Whales & Dolphins, Tirisian, Venusians, MaRi, Hathors-Kah-Eh-Lahn & Ancient One.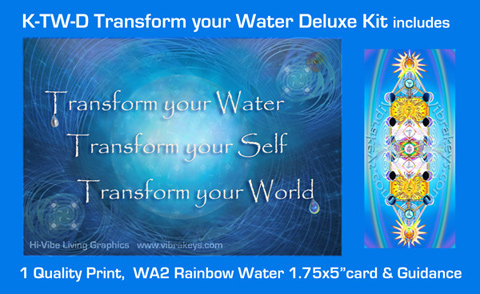 K-TWD Transform your Water Deluxe Kit
Create a refreshingly sweet, full bodied, energized water. This water is delicious; more full bodied & sweeter. Easy to taste with many other benefits. Restructure your water to help the earth clear its negative patterns.