OmniDimensional Technologies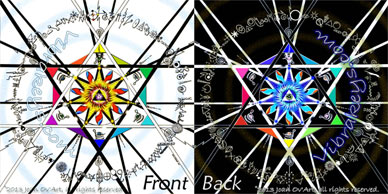 Theme: OmniDimensional Technologies
These are technologies that come from or help us access the higher functioning realms or dimensions. They operate on principles in harmony with these higher dimensions. They are the unfolding answers to our recovery leading us to a time to bloom & thrive.
Related Pages
Related Vibrakeys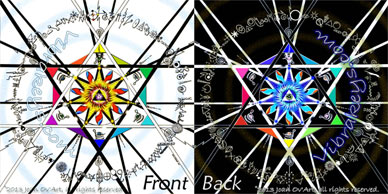 VK13 Universal Library
The Master Engine for the whole Vibrakey grid. It includes 4 Power systems: Pyramid Power, 7 Fold Geometry, Super Collider, All-In-All-Ring made of Godís Gold Key and Mother's Silver Ring which is made up of symbols that give access to a Universal Library of information. This is based on ancient Atlantean technology and is even more ancient. There are sounds, colors, names, math formulas, angelic keepers to be discovered within each symbol. Use your imagination, pay attention, observe & open up to the creativity. You can use the Potentizer part of the design to increase the potency of anything you expose to it; food, water, supplements, materials, even yourself. Use it to
build power grids
for healing & ceremony.