MaRi - Mary Magdalene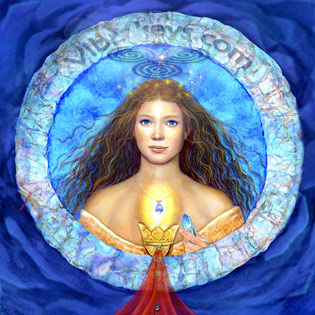 Theme: MaRi - Mary Magdalene
Connection to Mary and the Divine Feminine within
Related Pages
Related Vibrakeys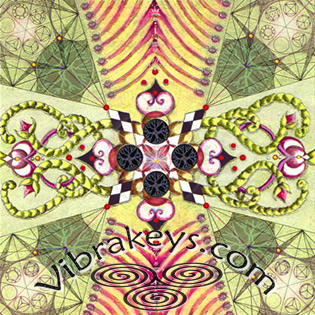 VK17 Biological Strengthener
Brings health & vitality into the core of our body-soul connection, strengthening the bones and realigning us with the very center of LIFE itself. Includes fun mantras for striking fire and energy into the core of your body. Addresses the deeply held resistance to commitment in relationships, which truly starts within one's self. Strengthens the immune system by enhancing T-cell production. Purifies and strengthens the blood quality. Reconnects us to the Ancient Knowledge of the Goddess restoring StarFire, reconnecting us to the patterns that create immortality in the physical body.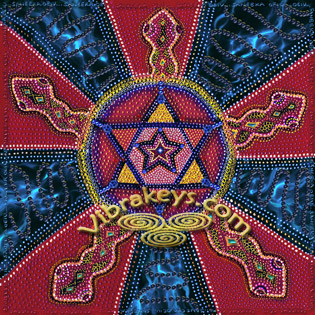 VK18 Kundalini Rising
Balances and interfaces the four quadrants of the brain, releasing disease patterns (miasms) held in the body and balances or equalizes the Body-Mind-Emotions-Spirit connection. Carries the frequencies of balancing and belonging. Powerful trance inducer. Learn about using the sexual-kundalini energies to rejuvenate and heal the physical body. Hosted by the Divine Feminine: Divine Mother, Sisters of Isis and Mary Magdalene.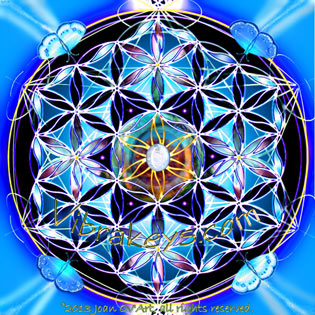 VK21 Flower of Eternal Life - Venus
Supports the Ascension process & manifestation of 5th dimensional living and beyond. Through Grace, from the Divine Feminine, your body is formatted to more easily receive full light saturation & patterns of resurrection to assist your body, releasing it from the death hologram (3-Ds: Degeneration, Decay and Dying.) Butterfly Medicine attends.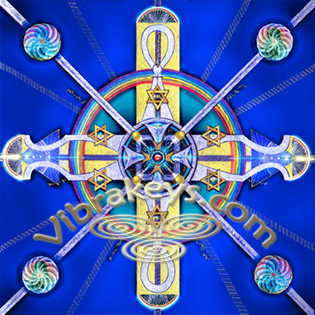 VK22 Unikey - Grail - Sphinx
Penetrates barriers that hide you from yourself and each other. Unlocks dimensional doorways, stargates, files, seals, penetrates the deepest held illusions. Reveal any secrets you are still holding from yourself. Assists in activating DNA to the next levels of evolution. You must be ready for this one. It is a doorway into your center. This is a Power tool. Ready for a new experience of yourself and your world?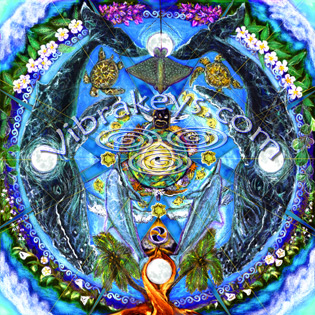 VK26 Live Paradise 19.5N
Unlock the secrets of your own inner Paradise. A mandala FULL of many beautiful elements that make up the powerful energetic experience of the Big Island of Hawaii. It is intended to assist you in "dreaming" paradise into your life, wherever you are. Frequencies support release of anything that is unlike Paradise, so you live Paradise from the inside out. Originally created on Black Carbon -Silicon Sandpaper as a play on turning from carbon-based life forms to crystalline life forms. Energies hosted by Mamakoe the Shark God and Portal expert, the Whales, Dolphins, Sharks, Turtles, Ocean Creatures, Tropical Plants, Flowers, Sun, Moon, Water, Pele and Mary Magdalene. This design broadcasts these frequencies and energies into your living space, bathing your body-mind-spirit with their support.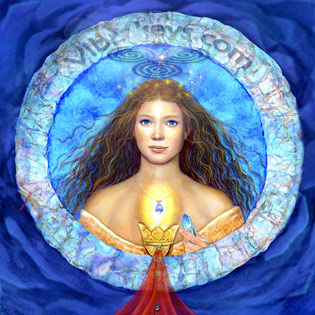 VK29 Living Mary
Encourages every woman to become a Queen in the sense of a fully empowered feminine being. A new archetype for the feminine & beautiful message given by Mary Magdalene. Mary hosts this design and uses it as a portal to activate a special blessing-energy in every being. Even men have their own internal feminine to awaken and activate. Contains the energy blessing-transmission Ilahinoor which comes from the Divine Feminine & radiates from every stone of the well.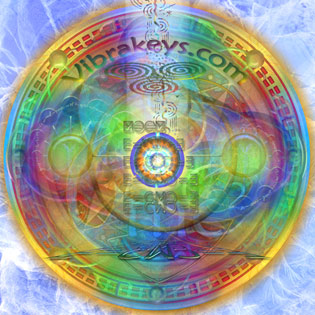 VK55 Oneness in Wholeness
This Vibrakey was created in the energies preceding & leading up to 2009-09-09, the day we entered the Crystalline Age, an age of growing Unity & higher brighter clearer energies & ideas. In the beginning phases of living in a 5th Dimensional Level, our awareness of or remembrance of our true Divinity & Oneness is becoming realized within us.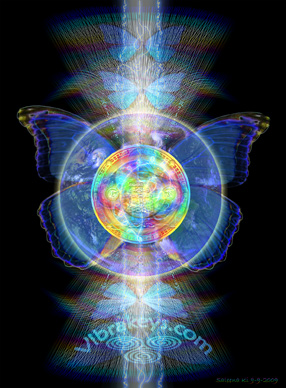 VK58 Crystal Seeding
Higher Source Consciousness entering the Earth plane & all life. Crystal seed codes activate the highest level of Crystalline Christ Consciousness ever brought to Earth. Activates Codes of Light in the grail lineage, those working within the Sirian Ascension project. Provides newest frequency of abundance, reconnecting us to live in the flow of the Universe. At its heart is the Cosmic Resetter & Resynchronizer from VK55 to help align systems of all kinds into harmony with the greater whole. Gifts from Source Creator, MaRi Magdalene, JeSu, Sirian Ahkus and Butterfly Beings.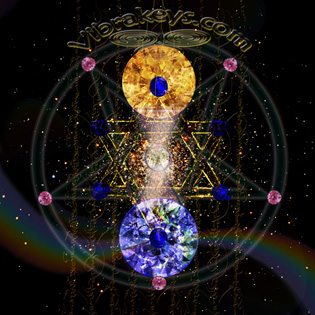 VK59 Venus-Earth Portal
Reunion of Venus & Earth. Ancient relationship reconnection brings a new song to creation. Portal to Galactic Kachina, Galactic Mother - Center & Greater Central Sun. Divine Feminine Infusion. Newest level of Crystal Seeding Codes of the Christ Consciousness Ascension Project. Hosted by Sirian Akhus, MaRi Magdalene, JeSu, Sophia & the Great Mothers.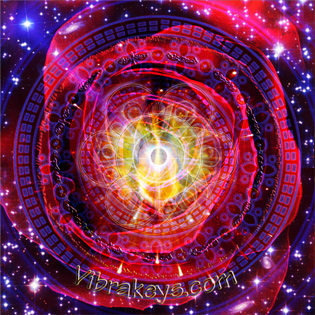 VK62 Cosmic Rose Stargate
Opening the Rose Stargate with Mary Magdalene-Connecting with Cosmic Christ Consciousness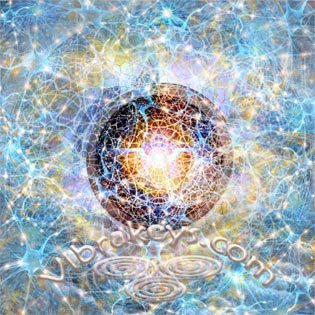 VK64 Inside BETH
A view of BETH, the new Superconsciousness Living Grid, from the inside.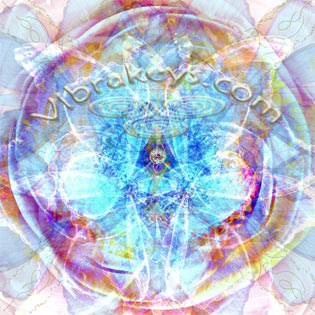 VK67 Crystalline Creation
Crystalline Portal through which flows the liquid crystal Waters of Life from Source; nectar of the greatest sweetness. Connecting us to our butterfly family who live at the edge of creation. Alchemical Womb for supporting Crystal Creations. Love of the Divine flows through this portal. 6D Angelic energies shape it's structure. Transformation happens here. New life is formed. Crystal Seeding flows, new DNA is activated.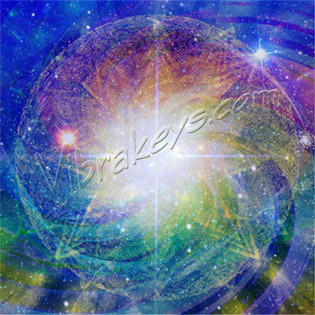 VK68 10-10-10 Crystalline Stargate ONE
It is by allowing and acknowledging all your myriad possibilities, tens of thousands upon millions of them, that you regain your connection to the One that is you. So this is part of what this design is reflecting...this is part of the experience we are opening to on 10-10-10 to share. Attended & Hosted by: Council of Arcturian Elders, The Founders, Syrians, Lyrans, Belees and the A Team, Arcturians, Pleiadians, Andromedans. Sophia & Moreahl, Angelics, Whales & Dolphins, Tirisian, Venusians, MaRi, Hathors-Kah-Eh-Lahn & Ancient One.