Blueprint - Genetic Map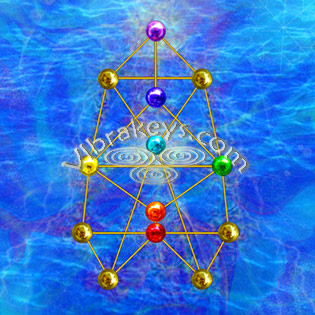 Theme: Blueprint - Genetic Map
A Blueprint is the map with codes to help organize a physical form into existence for a Soul to inhabit for a lifetime. Sometimes it has limiting factors built in or has been manipulated so we need a new Blueprint to evolve to new levels.
Related Vibrakeys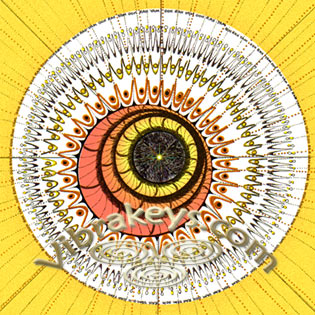 VK14 Genetic Feast
Helps clear all malevolent genetic tampering, restoring the integrity of your genetic material and opening you to greater potential as it nourishes you at a deep genetic level.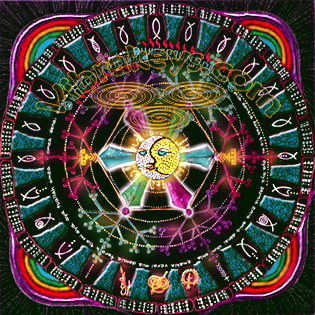 VK19 Codons - DNA
Activates a new system of omni-dimensional reception and triggers a new sequence of alchemical action to support your awakening and the restoration of your DNA Blueprint to perfection.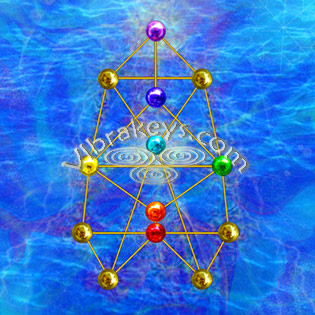 VK36 Chariot of the Gods
A "Tree of Life" or "Genetic Blueprint" is a Template for the Creation of the Body-Mind and is, at some level, a soul choice. This new Tree of Life offers a dimensional upgrade of our Blueprint to the next level, removing certain limiting factors incorporated into the current Adam-Kadmon Tree-Blueprint. Included in the upgrade is a reconnection to Source Power. It evolves us into feelings, senses, knowings, awakenings & en-lightenings thus introducing us to realms of experience that heretofore were unknowable. We evolve by rising in frequency & vibration, which in turn connects us to the greater information of Creation. This new Blueprint has the full capacity to go to the Point of Original Knowing and become fully conscious while embodied in alignment to Source. The Ejahdama Tree of Life structure is made of Bubbles and various colors of Liquid Light; sending out waves that alchemically interact within the body to activate New Codes, thus new potential, in the expressed Physical Vehicle. This sources from the Metaluratronic realm, meaning Metatron accompanied by the Feminine aspect Aluraton. When the feminine aspect of any archetype joins the masculine consciously, the power of that archetype accelerates.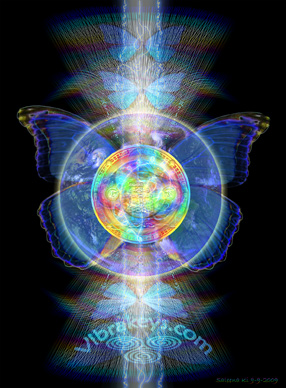 VK58 Crystal Seeding
Higher Source Consciousness entering the Earth plane & all life. Crystal seed codes activate the highest level of Crystalline Christ Consciousness ever brought to Earth. Activates Codes of Light in the grail lineage, those working within the Sirian Ascension project. Provides newest frequency of abundance, reconnecting us to live in the flow of the Universe. At its heart is the Cosmic Resetter & Resynchronizer from VK55 to help align systems of all kinds into harmony with the greater whole. Gifts from Source Creator, MaRi Magdalene, JeSu, Sirian Ahkus and Butterfly Beings.