Arcturians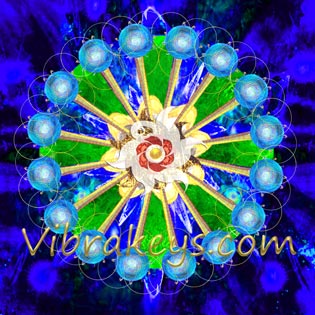 Theme: Arcturians
A race of highly advanced Ultraterrestrials in stewardship with providing loving support to Mother Earth, Humanity & all Life as we ascend. Frequency experts involved in the creation of Crop Circles designed to keep things in balance as Earth Ascends.
Related Pages
Related Vibrakeys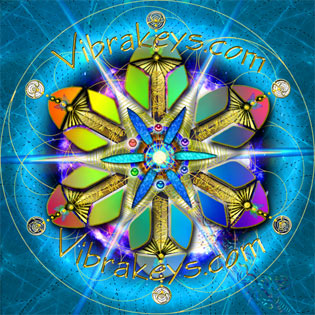 VK05 Abundance
Connects you to your true nature, calling forth more of your natural light essence, your divine GodSelf, which naturally attracts abundance and the perfect balance of caring for others and self. Helps to cut away all that is not useful anymore. Also assists in connecting with destined connections.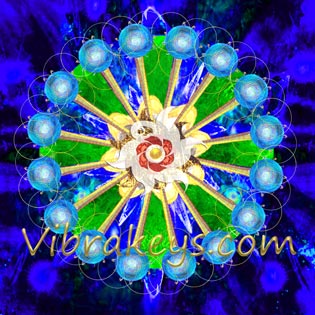 VK37 Sublime Health
Amazingly easy & effective set of frequencies are included in the Sublime Health mandala for those who desire greater levels of Health & Well-Being. Vibrational support to strengthen yourself biologically, emotionally & spiritually so you are more resilient & adaptable as you evolve & awaken. It is perfect timing to begin playing with this design as we all move though this time of drastic change and creative chaos into a new reality.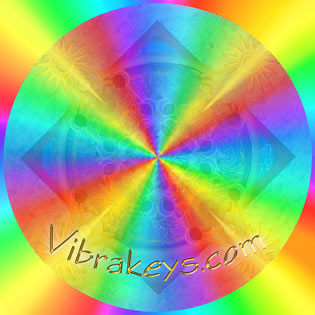 VK46 Rainbow LightShip
Still in the Birthing Chamber: Introduces a new level of LightBody full of the new Metatronic Full Spectrum Rainbow Light. Activated in the pineal gland.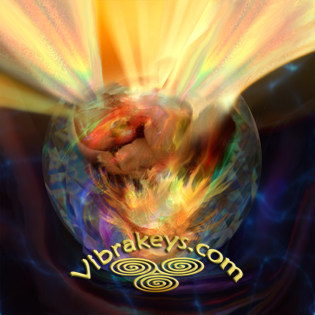 VK53 Cryst-o-Gold Human Birthing
Re-patterns the language of the heart (love) to its original state. Very sweet to be around. Harmonious with Dan Winters' work, "Sacred Geometry of the Heart." Helps run all new patterns "through the heart."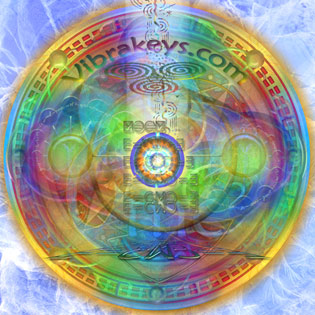 VK55 Oneness in Wholeness
This Vibrakey was created in the energies preceding & leading up to 2009-09-09, the day we entered the Crystalline Age, an age of growing Unity & higher brighter clearer energies & ideas. In the beginning phases of living in a 5th Dimensional Level, our awareness of or remembrance of our true Divinity & Oneness is becoming realized within us.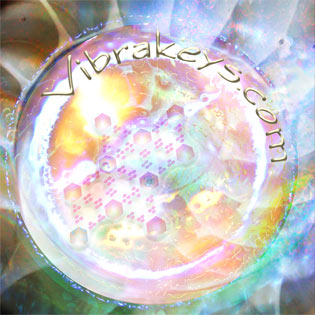 VK60 Liquid Love
Have you ever wondered what liquid love might taste like? Have you every thought of what it might feel like to saturate your cells & whole body with the truest kind of love? Now is your chance to find out. Treat your water with this powerful new design bridging the frequencies from a very special pool of alchemical liquid on Venus blessed by an ancient Council of Elders who know how to bring in a love frequency of the highest quality. You can also place it in a room where it will help set the energies of the space.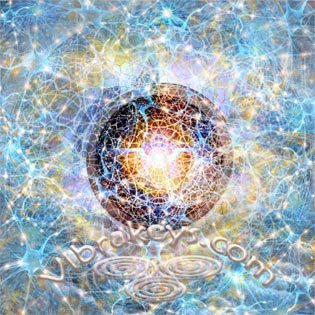 VK64 Inside BETH
A view of BETH, the new Superconsciousness Living Grid, from the inside.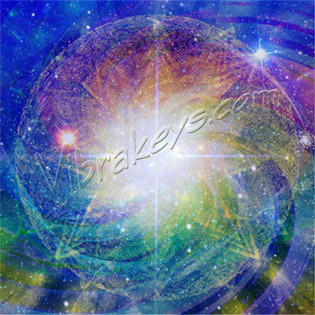 VK68 10-10-10 Crystalline Stargate ONE
It is by allowing and acknowledging all your myriad possibilities, tens of thousands upon millions of them, that you regain your connection to the One that is you. So this is part of what this design is reflecting...this is part of the experience we are opening to on 10-10-10 to share. Attended & Hosted by: Council of Arcturian Elders, The Founders, Syrians, Lyrans, Belees and the A Team, Arcturians, Pleiadians, Andromedans. Sophia & Moreahl, Angelics, Whales & Dolphins, Tirisian, Venusians, MaRi, Hathors-Kah-Eh-Lahn & Ancient One.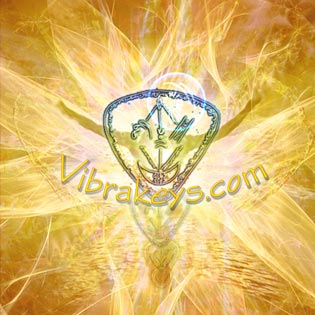 VK72 12-12 Pineal Stargate 3
Your Pineal Gland is your Stargate. It is time for you to take control of your stargate and learn to use it. This Pineal Gland activation helps you break free of restriction-filter of the old matrix and emerge into a "lighter" being who accesses the Higher Realms more easily.
VK85 Out of the Void
What if you could experience love from the Divine Mother's from the inside out in a brand new way? Re-experience your beginnings in the Womb of Creation. Rebirth yourself. Learn to trust in the abundance of the Plenum, the Void. Attain a new relationship with manifestation through the heart.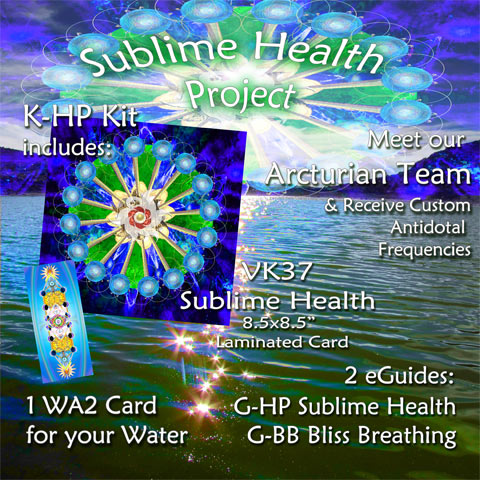 K-HP Sublime Health Project Kit