Resurrection Hologram
process of bringing body back to full potential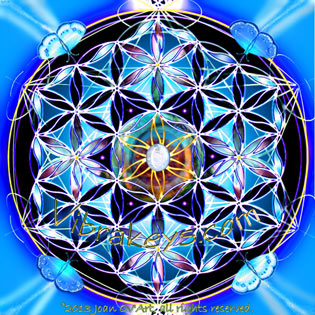 VK21 Flower of Eternal Life - Venus
Supports the Ascension process & manifestation of 5th dimensional living and beyond. Through Grace, from the Divine Feminine, your body is formatted to more easily receive full light saturation & patterns of resurrection to assist your body, releasing it from the death hologram (3-Ds: Degeneration, Decay and Dying.) Butterfly Medicine attends.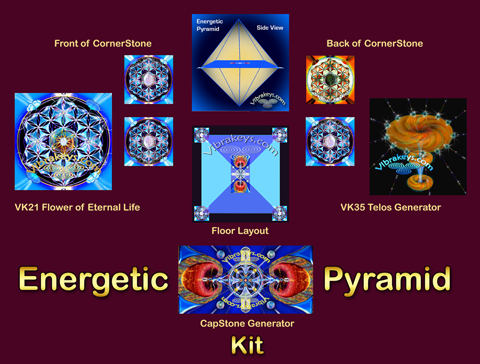 K-EP Energetic Pyramid
Powerful Energetic Environment for any Practice: Meditation - Yoga - Healing - Transformation - Counseling - Intuitive Readings - Shamanic Journeying. Enhance your Health & Well-Being: Rejuvenate - Balance - Relieve Stress - Activate Youth & Vitality Chromosomes - Turn off Death Codes - Immortalize your Physical Body. Supportive Space for Creativity: Art - Music - Writing - Journaling – Crafting. Meeting Place for Communications & Contact: with Family, Friends & Higher Dimensional Beings.