Relaxation-Breathing
unwinding tension through the breath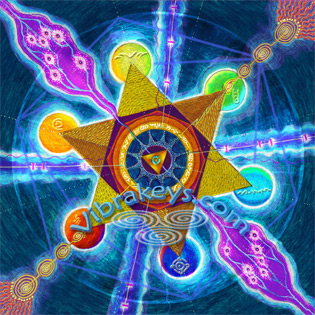 VK20 LightBody Bliss
Supports re-growth, opening & activation of the Pineal Gland, leading to the natural activation of the LightBody and establishment of a natural boundary system between us and the outer reality. Great for ultra-sensitives. Works synergistically with
VK10 Electric Support
. Includes a powerful & simple breathing technique that restores lost memories enabling us to remember ourselves. I love doing this breath in the morning, it seems to open me up psychically. Super energizer!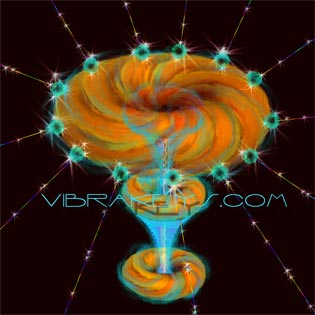 VK35 Telos Generator
A Gift from our inner Earth family. This design is an energetic generator that uses your existing heart field and expands it. It is a super skill, easy to learn, to activate an internal generator. It helps you customize a field of frequencies x13, to raise your energies immediately so healing, transformation and daily activities are more effective. It is an invitation to reach across the barriers of perception and connect with many other dimensional beings to share technology and skills. It is a focusing point, a Crossing in space/time where beings from a variety of Star Nations, and other sentient Tribes (Elementals to Angelics, beings from ALL our Relations) can share their technologies, techniques, and practice new techniques of co-operative living. It is a way to "land" new civilization and live in a new omni-dimensional way together.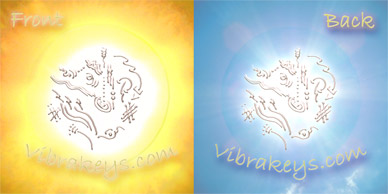 VK45 Sol Dancing Sun
Communications with our Sun lead to more awakening. Learn from our Sun Sol. Includes a detailed process for creating White Gold Alchemy in your pineal gland. Align yourself through the glyph given by the Ambassadors for a journey into the Sun's Living Library and discover what is there for you.