Magnetic Nature
return to original nature, useful when overexposed to electrical fields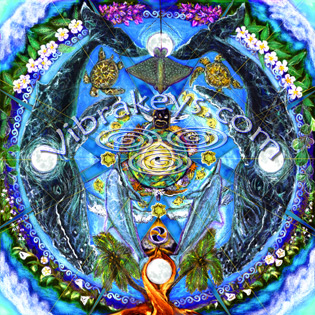 VK26 Live Paradise 19.5N
Unlock the secrets of your own inner Paradise. A mandala FULL of many beautiful elements that make up the powerful energetic experience of the Big Island of Hawaii. It is intended to assist you in "dreaming" paradise into your life, wherever you are. Frequencies support release of anything that is unlike Paradise, so you live Paradise from the inside out. Originally created on Black Carbon -Silicon Sandpaper as a play on turning from carbon-based life forms to crystalline life forms. Energies hosted by Mamakoe the Shark God and Portal expert, the Whales, Dolphins, Sharks, Turtles, Ocean Creatures, Tropical Plants, Flowers, Sun, Moon, Water, Pele and Mary Magdalene. This design broadcasts these frequencies and energies into your living space, bathing your body-mind-spirit with their support.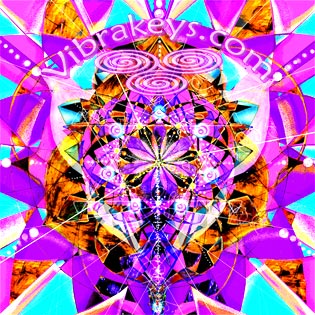 VK31 PeaceMaker
Created on 9-11-2001: As we dismantle our War Patterns inside, Peace will blossom into our outer world. Supports Ascension: Distortion Clears, Magnetic Code Blessing brings balance to an over Electrified world, Strong new Codes from BENEVOLENT Source call the Masculine to cease war and come to a place of balance and harmony with the Feminine. Masculine-Feminine in cooperation are Power and Love side by side. Creative Action! They Build and Nurture life; bringing new patterns of Dynamic Harmony to co-create a Thriving Growing Sustainable Reality. PeaceMaker supports us to live in our own Truth and to learn to release Judgments that keep energy stuck and cause war amd contention. Design Updated 9-11-2011, on the 10 year Anniversary of the event that was used to launch more war. Newly embedded image of Ejahdama
VK36 Chariot of the Gods
, included in the design, moves us past the built in limitations that existed in our previous Adam-Kadmon Blueprint into bodies "fit for the Gods." New Creation Codes called Trinity and Bright Ones Rise are added and shape the Crystalline energies flowing through to you. Design represents a shattering of the old patterns to make space for the New to Emerge.